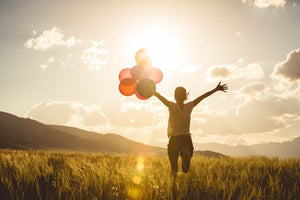 Read what our clients and partners say about us.
Corporates and Schools
Charitable Choice provides corporate clients with professional and innovative solutions, tailored to specific philanthropic and community engagement objectives. Corporate clients can use Charitable Choice as an effective and efficient stakeholder engagement platform, engaging clients/ staff/ suppliers in a common purpose yet providing flexibility for personal preferences.
Our solutions and services are completely customisable and flexible with minimal administration support from your side – contact us now to find our more!
★★★★★

This wonderful idea does not only align with our organisation's social responsibility strategy, it is also an effective way to engage our customers to support local
community and vulnerable groups

HKCEC Management Ltd
★★★★★

In lieu of Christmas hampers, we gifted our clients with a much more meaningful present– a donation to one of three CLSA Chairman's Trust supported charities.


CLSA
★★★★★

Charitable Choice made the set up andprocess extremely easy and having our landing site was fantastic.

Chinese Int'l School
★★★★★

Our experience with Charitable Choice throughout the years has been excellent, everything is so quick and easy. Happy
10th Anniversary!

PricewaterhouseCoopers 
★★★★★

Charitable Choice and its charity
partners do so much for our community and we are pleased to acknowledge and support the good work that they do.

Jones Lang LaSalle Incorporated
★★★★★

This campaign very much fits into
our ethos of 'giving back from the heart' and we thank Charitable Choice for facilitating this opportunity.

TREE
Individual Donors
Giving and gifting for a good cause has never been more fun and easy - make a direct donation to one of our charity partners and/or buy a charity gift card to celebrate that special person in your life and help those in need.
For bulk orders, gift cards may be printed and customised with personal images and unique values. Charity Gift Cards make meaningful wedding or party favours, Christmas cards or Chinese New Year red packets.
★★★★★

The platform is very friendly to use with a wide range of reputable and reliable choices of charity organisations.
★★★★★

Thanks for the great gift idea and impact you're making!!
★★★★★

A Fantastic idea, making it easy to donate to multiple charities. I did it for my 40th birthday.
★★★★★

We are very thankful for Charitable Choice and we wish more people can find out about this charity giving platform and share the love.
★★★★★

Donating to multiple charities in a single transaction has never been easier!
★★★★★

It was a really thoughtful gift and I was happy to be able to select a charity I have wanted to support for many years: Harmony House.
★★★★★

Charitable choice was a lovely gift to get. It meant instead of having another gift I didn't need, I had the chance to give back to the community.
Charity Beneficiaries
There are thousands of charities in Hong, some that help animals, others that address environment concerns and many that help the underprivileged in the local community.
Charitable Choice helps facilitate donations to over 60 Hong Kong charities, creating positive change for a better society. With 100% of net proceeds going direct to your chosen charity, giving has never been easier.
On behalf of every young person we support in Hong Kong, we would like to express our gratitude to Charitable Choice and all donors for the generous gifts over the past years. Your every dollar matters and helps make our youth empowerment work possible.

KELY Support Group
Charitable Choice provides a sustainable and convenient platform for helping us raise funds from individual donators. The platform is also a great way to promote YAF's mission as well as upcoming activities online.

Hong Kong Youth Arts Foundation
PathFinders' partnership with Charitable Choice has helped to increase visibility and support for our work. Without the generosity of our donors we simply couldn't deliver our services to support some of Hong Kong's most vulnerable children and their Foreign Domestic Worker mothers.

PathFinders
Charitable Choice not only is a user-friendly online fundraising platform for donors but also a very good channel for promoting social services. All of this excellence comes at a very quick click. It is a pleasure to work with Charitable Choice!

St. James' Settlement
With the support of Charitable Choice, the Home is able to solicit more donation support for the service development of the Home.

S.K.H. St. Christopher's Home Limited
Donations from Charitable Choice support Kids4Kids to ignite the power of young people to develop social responsibility, take positive action and inspire other young people to make the world a better place. We can only reach this goal with supporters like Charitable Choice.

Kids4Kids
The donations we receive from Charitable Choice support our dolphin research, education and public awareness programmes on the importance to conserve our local cetaceans and their living habitats.

Hong Kong Dolphin Conservation Society